Nazanin Zaghari-Ratcliffe: UK to pay Tehran £400m to free British-Iranian national, state TV reports
The UK will pay £400m to Tehran to free Iranian-British woman Nazanin Zaghari-Ratcliffe, according to reports on Iranian state TV.
Quoting an anonymous official, a state broadcaster said deals had been reached with both Britain and the US in order to release prisoners with Western links held in Iran.
It was said the UK had agreed to pay the £400m debt over the non-delivery of tanks dating back to the 1970s.
The US was said to have agreed a prisoner swap in exchange for the release of $7bn (£5bn) of frozen Iranian funds, but Washington did also not immediately acknowledge any deal.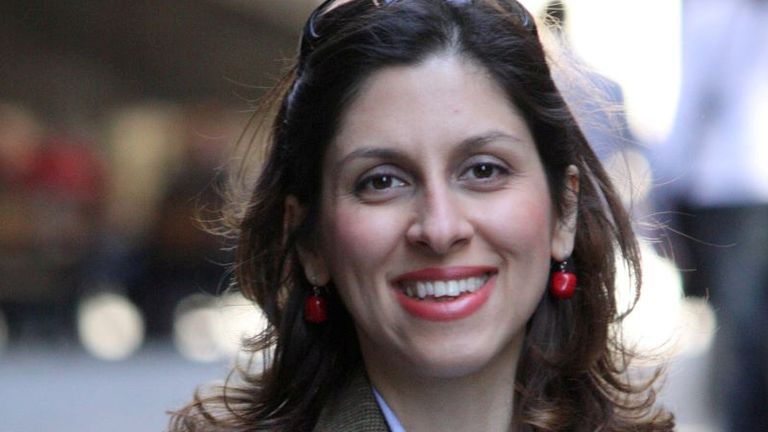 "The release of Nazanin Zaghari-Ratcliffe in exchange for the UK's payment of its £400m debt to Iran has also been finalised," the official said.
It comes just days after Mrs Zaghari-Ratcliffe was sentenced to another year in prison on charges of "propaganda activities against the regime" in Iran.
She was also banned from leaving the country for one year for participating in a protest in front of the Iranian Embassy in London in 2009.
Richard Ratcliffe told the PA news agency he and his family "have heard nothing" about a deal to secure his wife's release.
A Foreign Office spokesman said: "We continue to explore options to resolve this 40-year-old case and will not comment further as legal discussions are ongoing."